The 1st Annual Teamster Horsemen 42 North Masquerade Ball
was a SUCCESS!!!

A HUGE
THANK YOU
to all who attended and contributed.
Together, we shared a meal, danced together, and raised money for needy children in our Los Angeles Area.

WE AREN'T STOPPING THERE...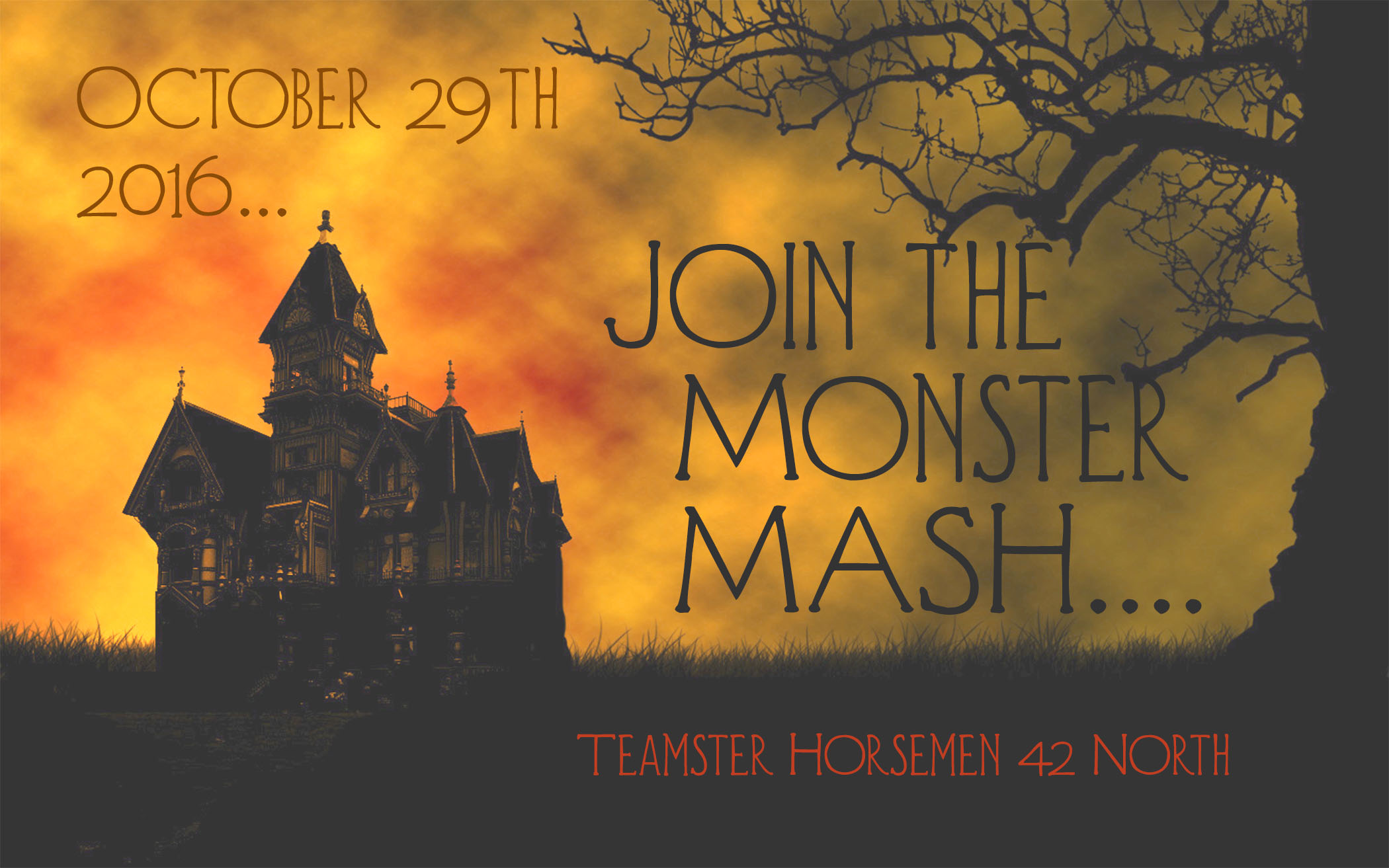 The Teamster Horsemen 42 North 1st Annual Halloween Monster Mash
October 29, 2016
Please Save the Date, it's going to be a Monster of a night!
More information forthcoming.
Contact ANY Teamster Horseman 42 North for more information.